HitPay's recurring billing software allows you to accept direct debit/GIRO payments from DBS/POSB customers.
Below is the step by step guide to completing a GIRO payment using HitPay Recurring Billing software.
Step 1. Customer clicks on the recurring billing invoice link and select Giro under payment method:
A unique bill reference number is generated for the customer to input while adding HitPay as a GIRO Billing organisation on the DBS/POSB internet banking website:
Step 2. Add HitPay as a GIRO billing organisation on DBS/POSB internet banking. Click on Pay > Add Giro Arrangement: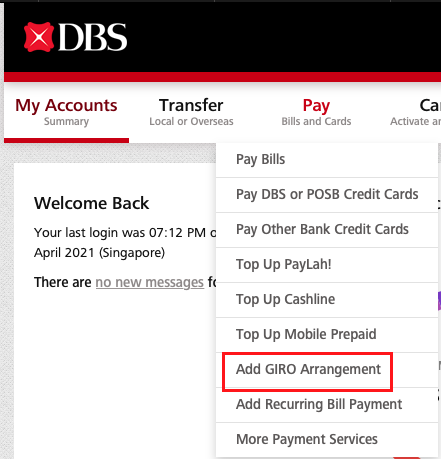 Step 3. Select HitPay from the dropdown list under Billing Organisation: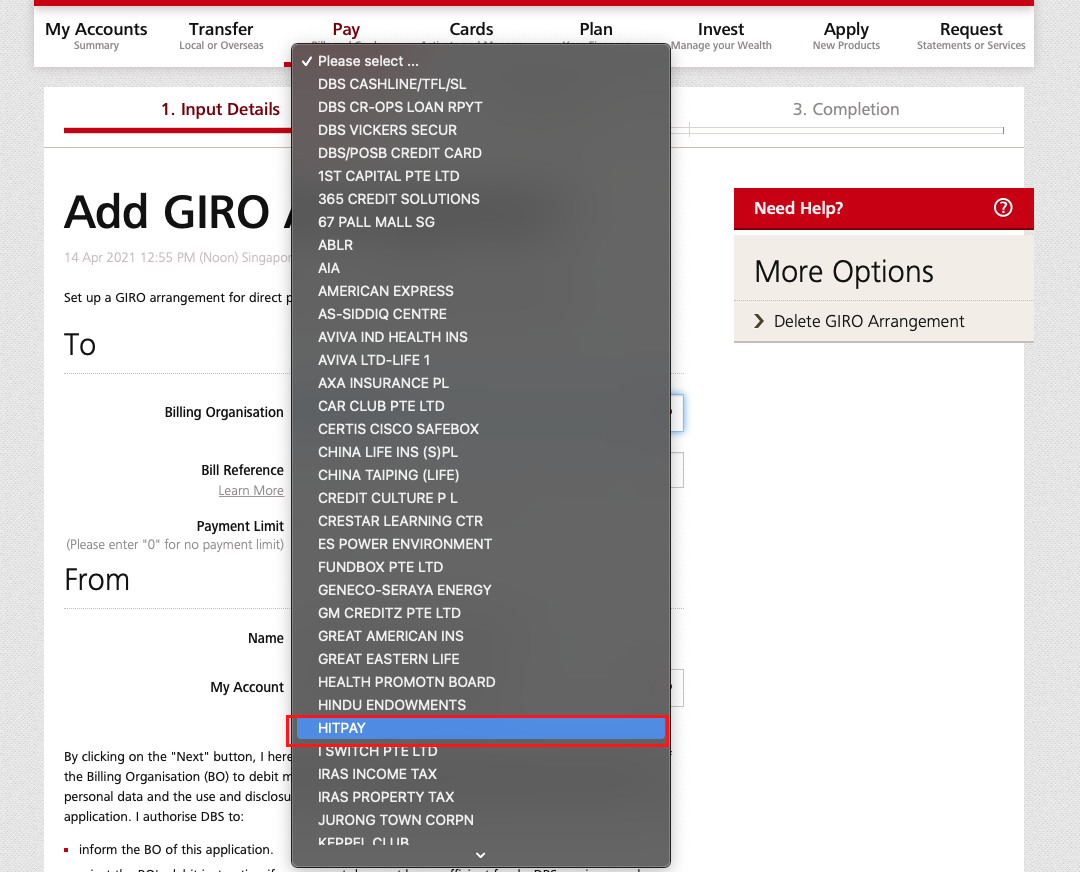 Step 4. Paste the Bill reference number from the HitPay recurring billing invoice link: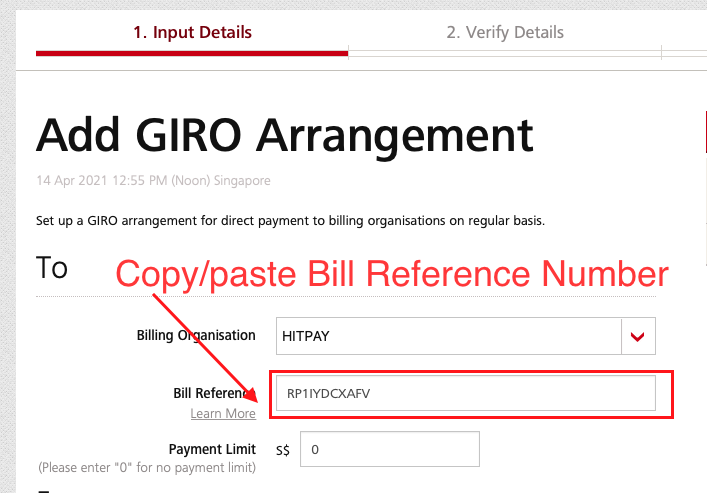 Step 5. Click Submit:
The GIRO arrangement is now completed. Upon successful deduction from the customer bank account, the customer is notified of the successful deduction via email. The recurring billing plan is activated and displayed in the HitPay merchant dashboard.