HitPay allows merchants to refund PayNow QR transactions instantly to the customer's PayNow registered bank account
Please ensure there is sufficient balance in your HitPay account to perform the refund. You can find more information here
Navigate to Sales and Reports > Charges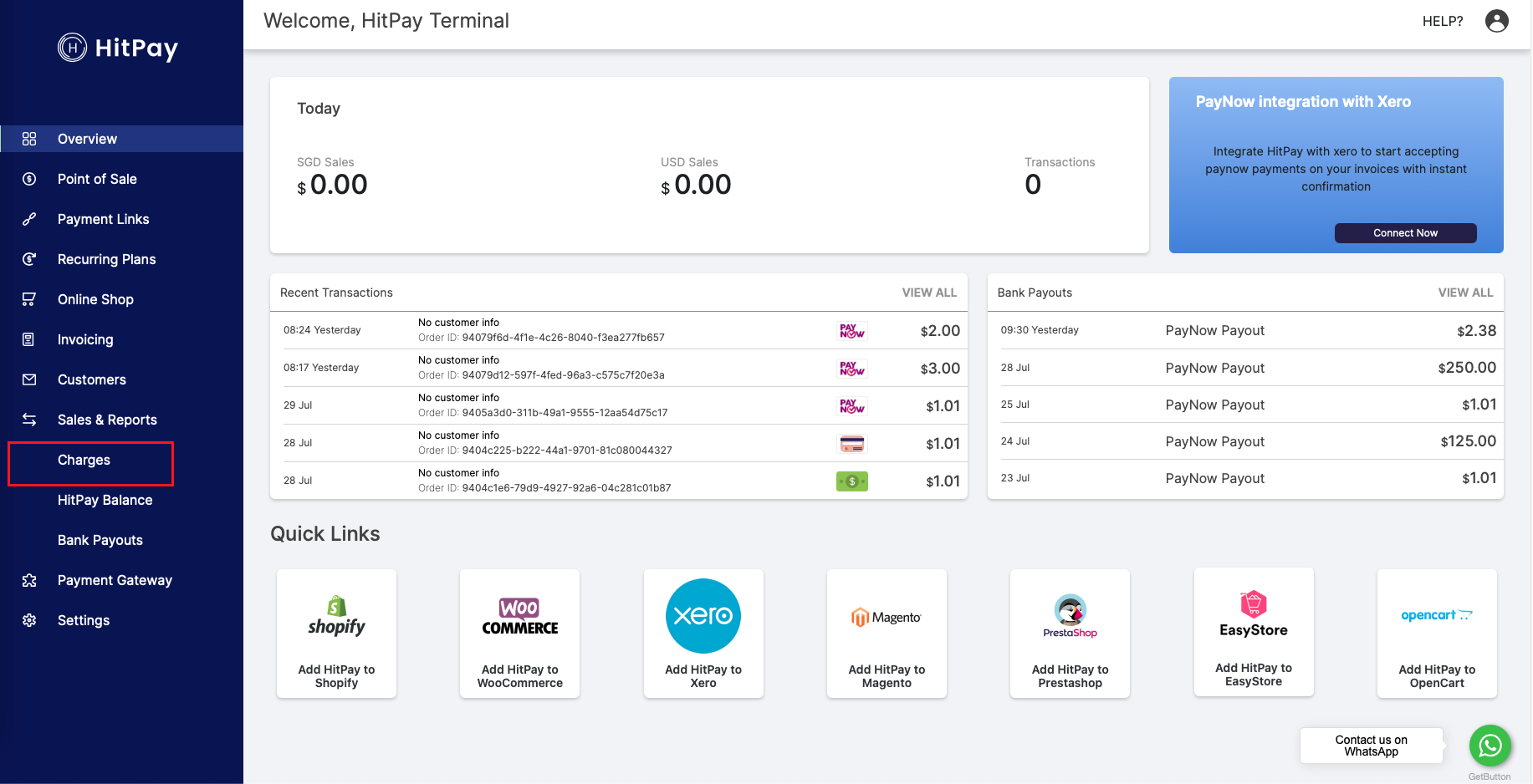 Click on the transaction that you would like to refund.
Click on the Refund button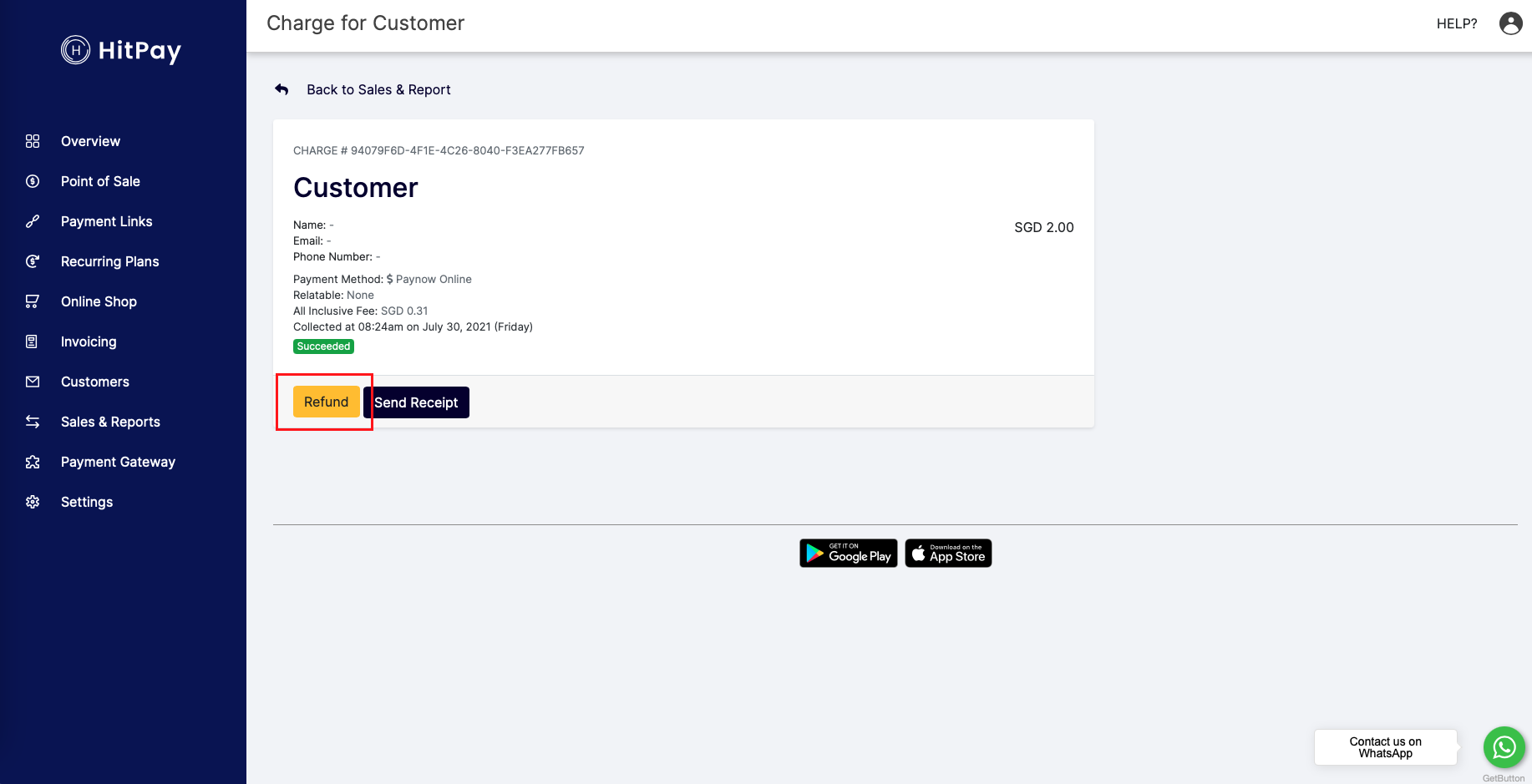 If you would like to partially refund the transaction, enter the amount as highlighted below.
If you would like to fully refund the transaction, do not enter any refund amount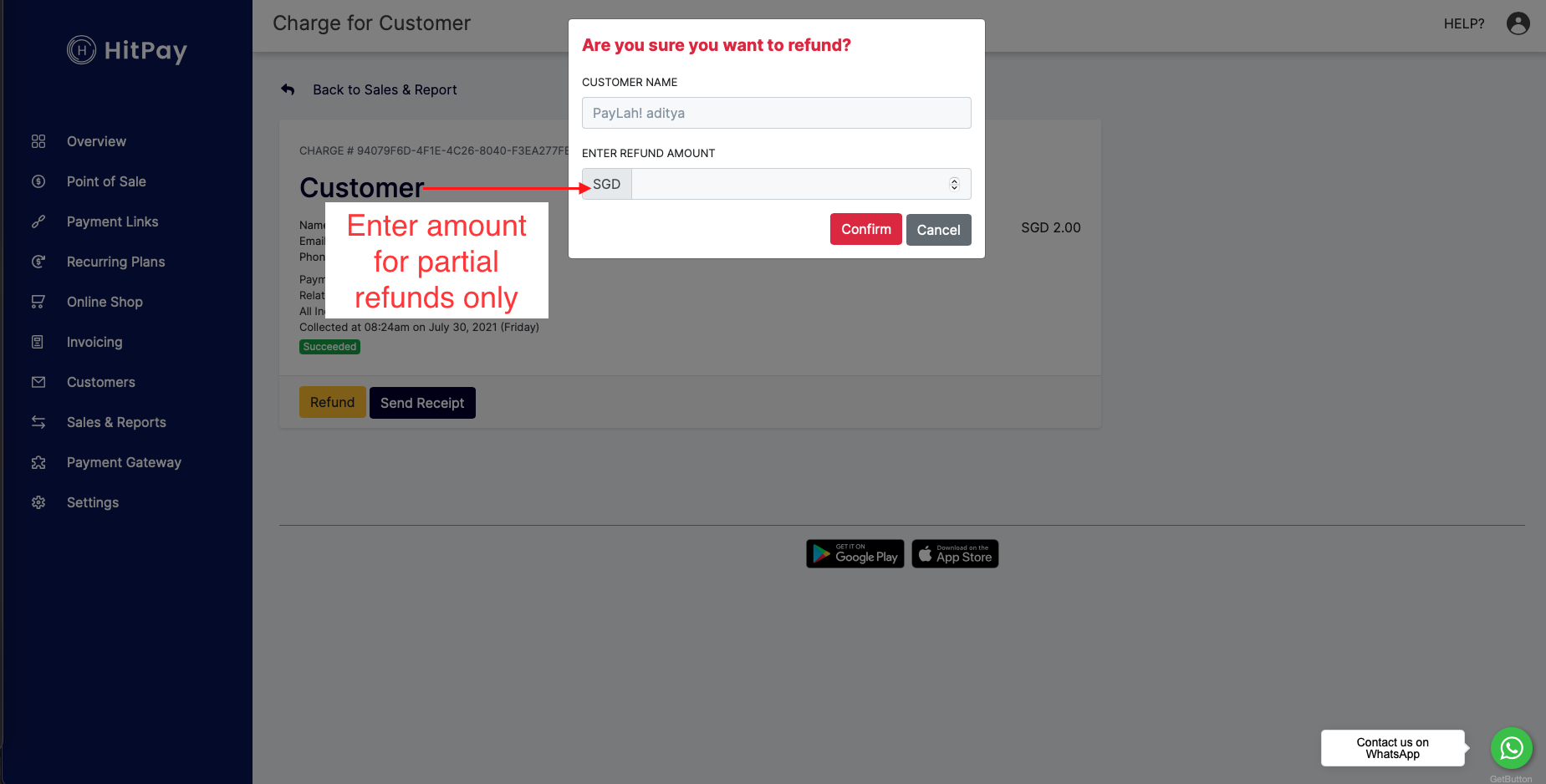 Click on the Confirm button and wait for the refund success message.