Singapore Merchants
For payments processed through HitPay, there are payouts credited directly by HitPay and Stripe.
Payouts credited by HitPay include transactions paid with
1. PayNow QR
2. GIRO
3. GrabPay
4. PayLater by Grab
5. Zip
6. Shopee Pay
Payouts credited by Stripe include transactions paid with
1. Credit and Debit Cards
2. AliPay
HitPay Balance Payouts (Learn more about HitPay Balance here)
HitPay Balance Payouts can be paid automatically or manually and more details can be found here. A breakdown of transactions or charges associated with a payout is only available for automatic payouts.
To view the list of charges associated with an automatic HitPay bank payout, follow the steps below:
Navigate to Sales and Reports > Bank Payouts
Click on the payout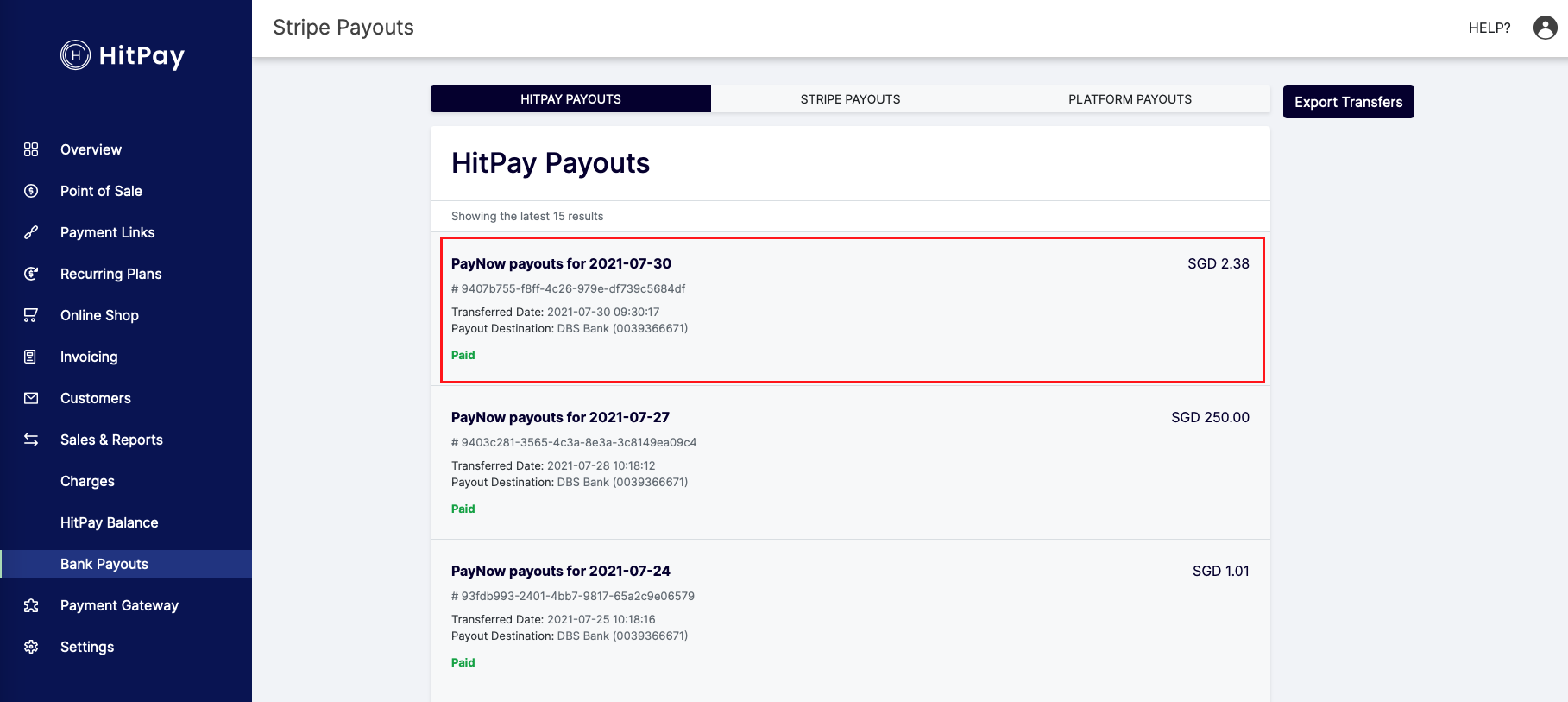 Click on View Payout Breakdown and you can download the payout breakdown
An example of the payout breakdown is displayed below.
Stripe Balance Payouts
To view the list of HitPay charges associated with an automatic Stripe bank payout, follow the steps below:
Login to your stripe account and navigate to Payments > Payouts as shown below:
Click on the payout whose related charges you would like to view
Scroll down to view the transactions associated with the payout and click on a transaction to view the associated HitPay transaction id
You can locate the HitPay transaction id under Metadata