HitPay Payment Links is a no code payment solution that allows merchants to accept payments on any sales channel in a simple and easy way.
HitPay payment links can be created on HitPay mobile app and on HitPay Dashboard.
To create a link on HitPay dashboard, follow the steps below:
Step 1 : Navigate to the Payment links tab on the left menu
Step 2 : Click on Create Payment Link
Step 3 : Enter payment link details as shown below and click on Create Link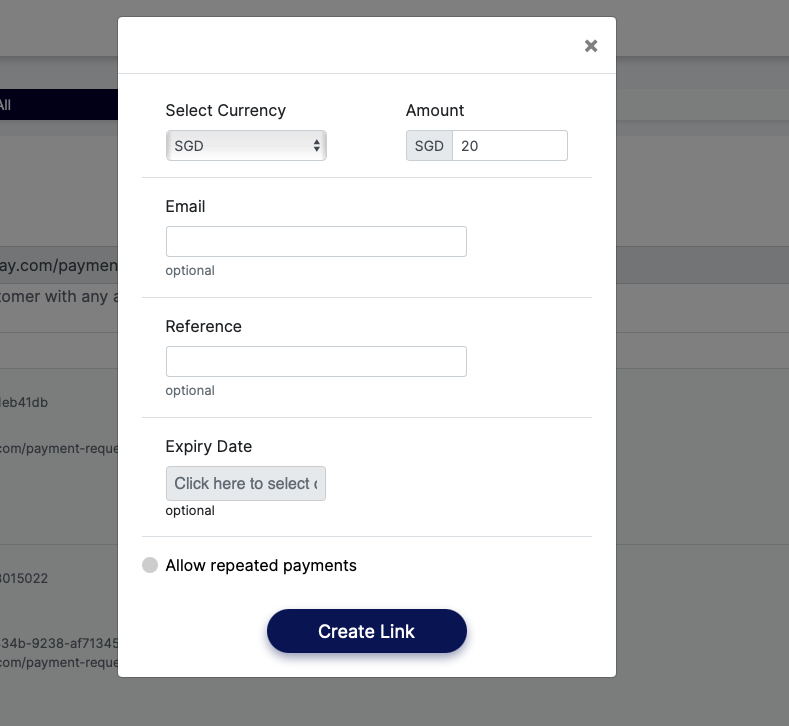 Step 4 : Copy/Paste or share payment link with customer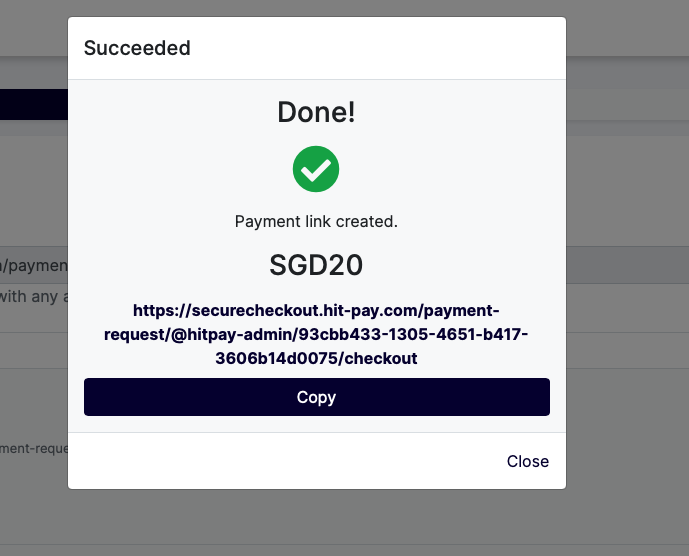 When the customer clicks on payment link, all the payment methods enabled in your HitPay account is displayed.
You can set payment methods for the payment links by following the guide here