HitPay Smart Checkout allows users to display payment methods to paying customers based on rules that can be set in the HitPay dashboard.
The following rules can be customised by HitPay merchants
Display payment methods by order preference
Display payment methods by total checkout or order amount
Display payment methods by device
To enable rules in HitPay Smart Checkout, navigate to Payment Gateway > Checkout Customisation in the HitPay dashboard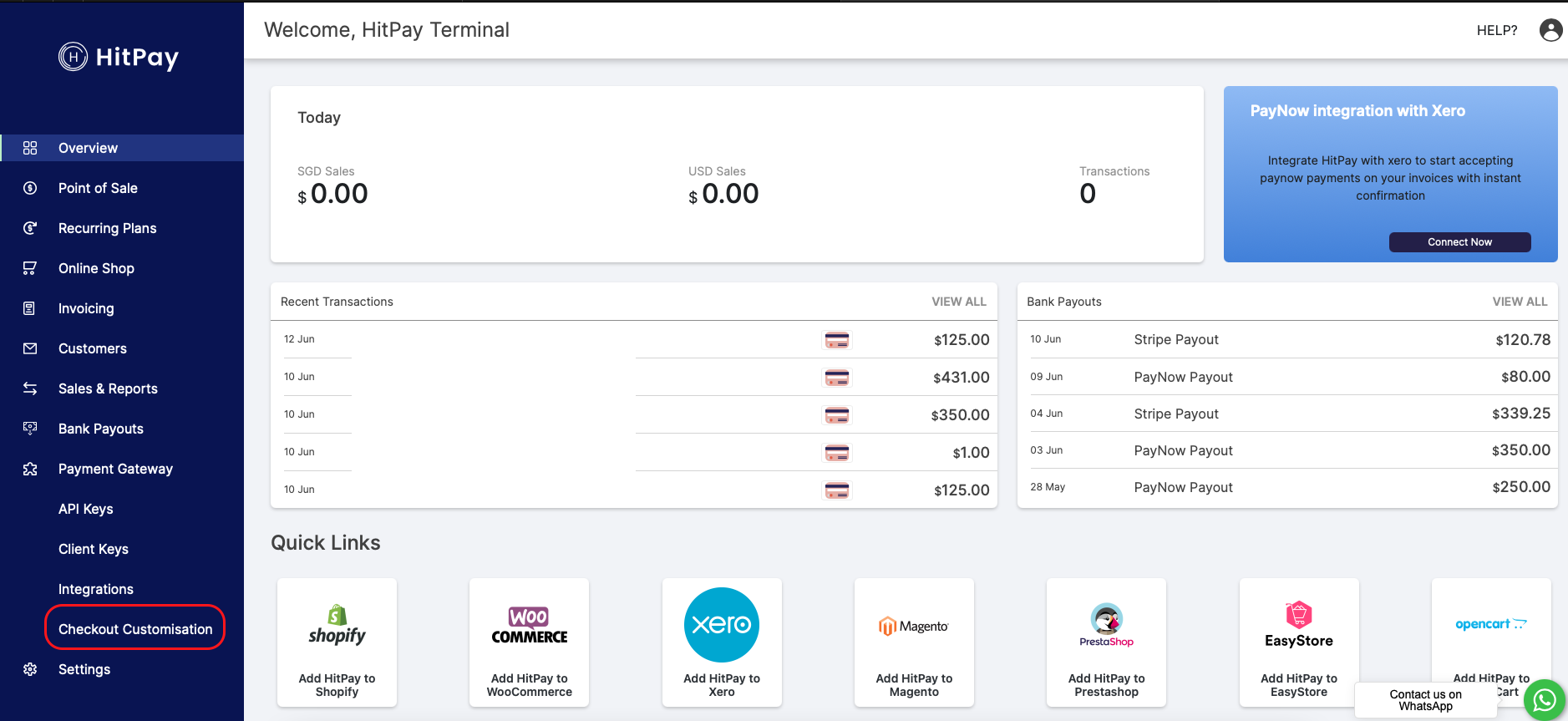 Display Payment Method by Order Preference
The HitPay checkout page allows merchants to display payment methods as shown below. Only the payment methods that are enabled by the HitPay merchant are displayed in the HitPay checkout page.
HitPay merchants can set the order of payment method display by dragging the payment methods from right to left. The right most payment method is the first payment method that is displayed to the paying customer.
Note: The payment methods order will be applicable to all your HitPay sales channels / integrations
An example of the above payment method order is below
Display Payment Methods by Total Checkout Amount
Display payment methods to your customers based on the total checkout amount. You can add up to 3 payment method amount rules
Note: This rule will be applicable for all your HitPay sales channels / integrations
Display Payment Methods by Device
Display payment methods based on the device on which the customer is completing the payment.
Note: This rule will be applicable for all your HitPay sales channels / integrations